For 100 years
Your partner for strong connections
We at Schulte & Co. GmbH have been manufacturing at our headquarters in Hemer-Deilinghofen for over 100 years now. Today, the internationally active company works as a TIER1 supplier in the automotive supply industry and specializes in power supply and distribution in classic combustion vehicles, but also in modern electric vehicles. Currently, wiring harnesses, busbars, cable lugs, battery terminals, fuse boxes and construction parts are developed and manufactured for well-known automotive manufacturers and their system suppliers worldwide.
Development supplier automotive industry
Future-proof and sustainable jobs through e-mobility
Locations in Germany, Czech Republic and Tunisia
Multiple certified company
At Schulte, we have a very diverse and high-tech working environment. The latest technologies, such as the power supply for electric vehicles, are co-developed by us and accompanied through to series production at our company.
The combination of classic and state-of-the-art manufacturing processes creates very versatile jobs. We are grateful for our strong team and look forward to continuing to offer a lot of development potential.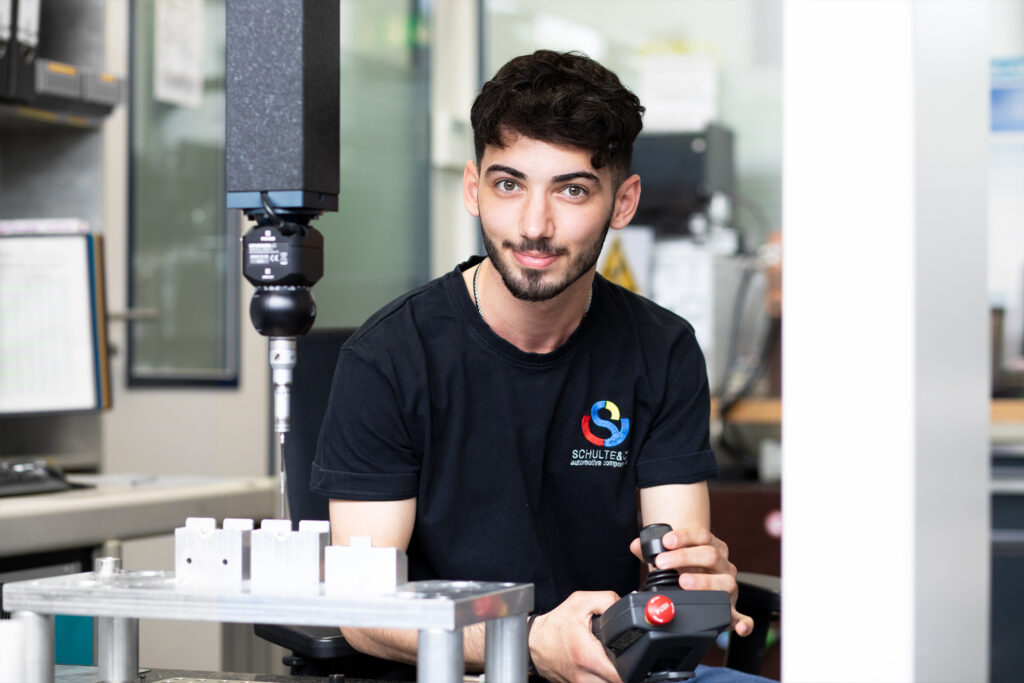 Forged components
per year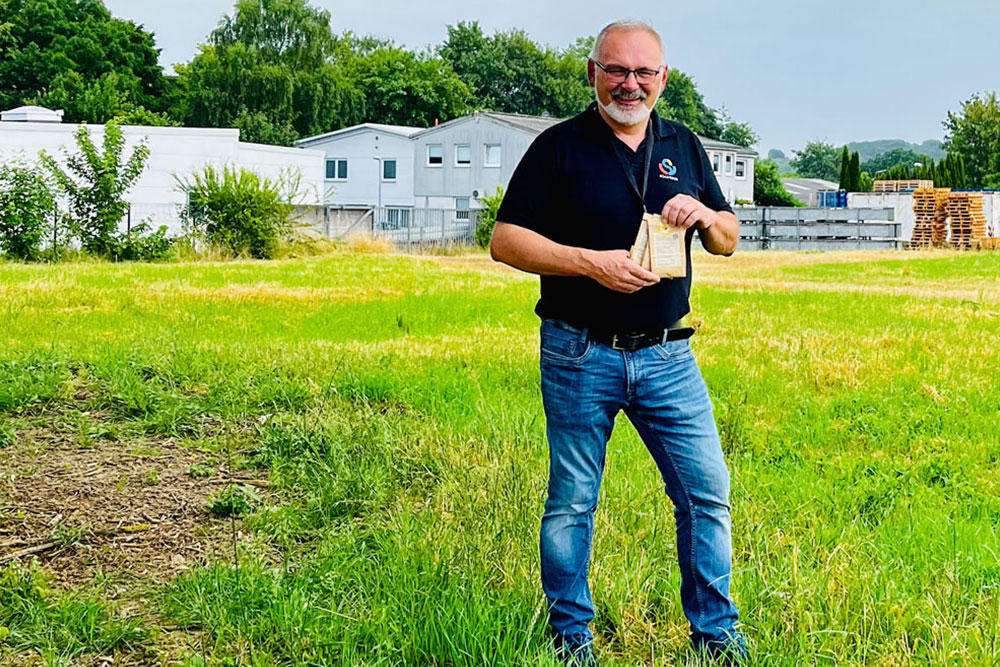 100m² FOR 100 YEARS SCHULTE
Schulte & Co. GmbH is celebrating its 100th anniversary this year and has therefore decided to support the local "beepart" project and purchase a 100m² flowering meadow in Kalthof. The initiative underlines the company's commitment to sustainability and environmental protection and creates a habitat for endangered species. This demonstrates Schulte's long-standing commitment to taking responsibility for the environment and the community and finding innovative solutions to minimize the environmental impact of its operations.
At Schulte, we have an extremely broad technological base and can develop and produce in a very versatile way. We set the course for automotive power supply at an early stage, so that today we are completely independent of the combustion engine. Our technologies are forward-looking and offer jobs with a future.
For the power supply of modern electric and hybrid vehicles, we develop and produce busbars, or flat conductors. Learn more about busbar technology.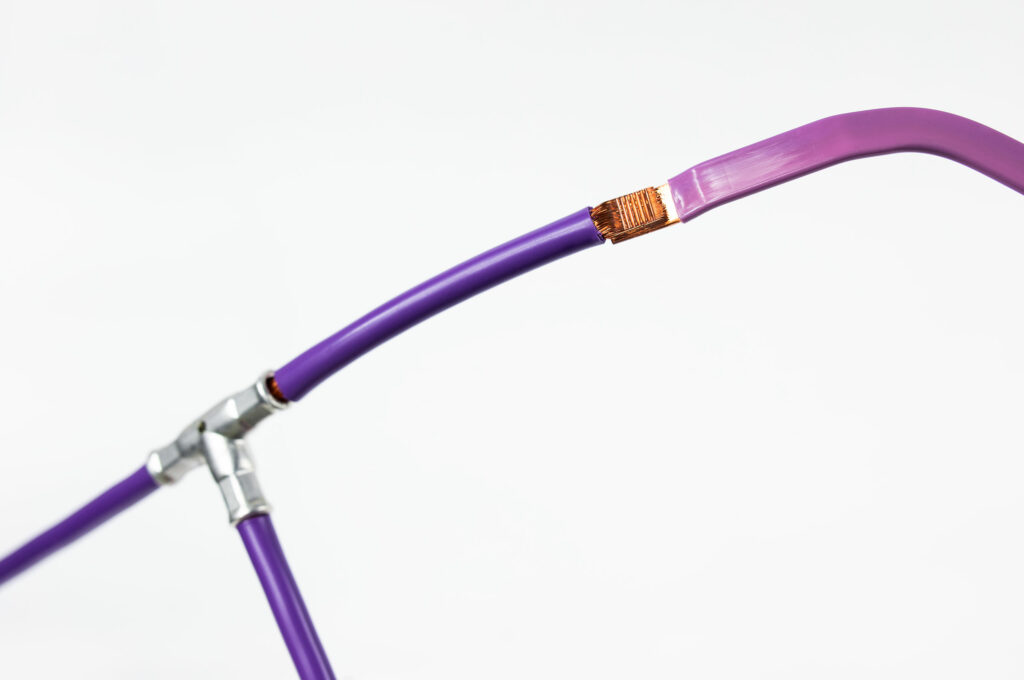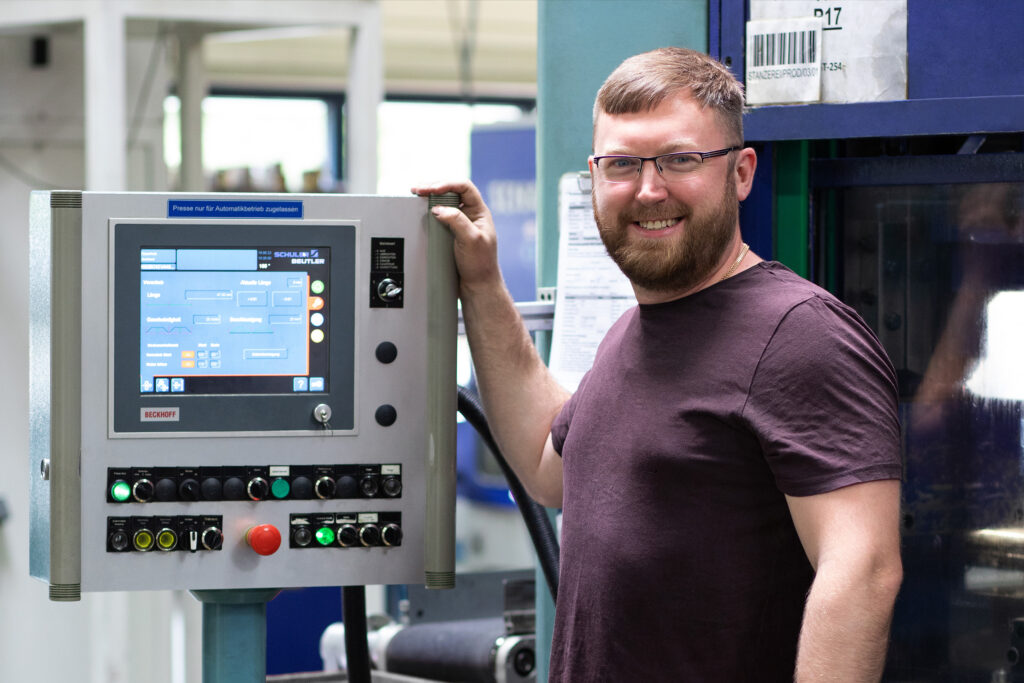 Max has been working in the punching shop at Schulte in Hemer for over 10 years. Starting out as a production helper, he has now worked his way up to shift supervisor. In our latest employee story, he takes you on a tour of his day-to-day work, describes how he manages his employees and what you have to pay particular attention to when setting up the machines and systems.